COVID 19 Protocols and Information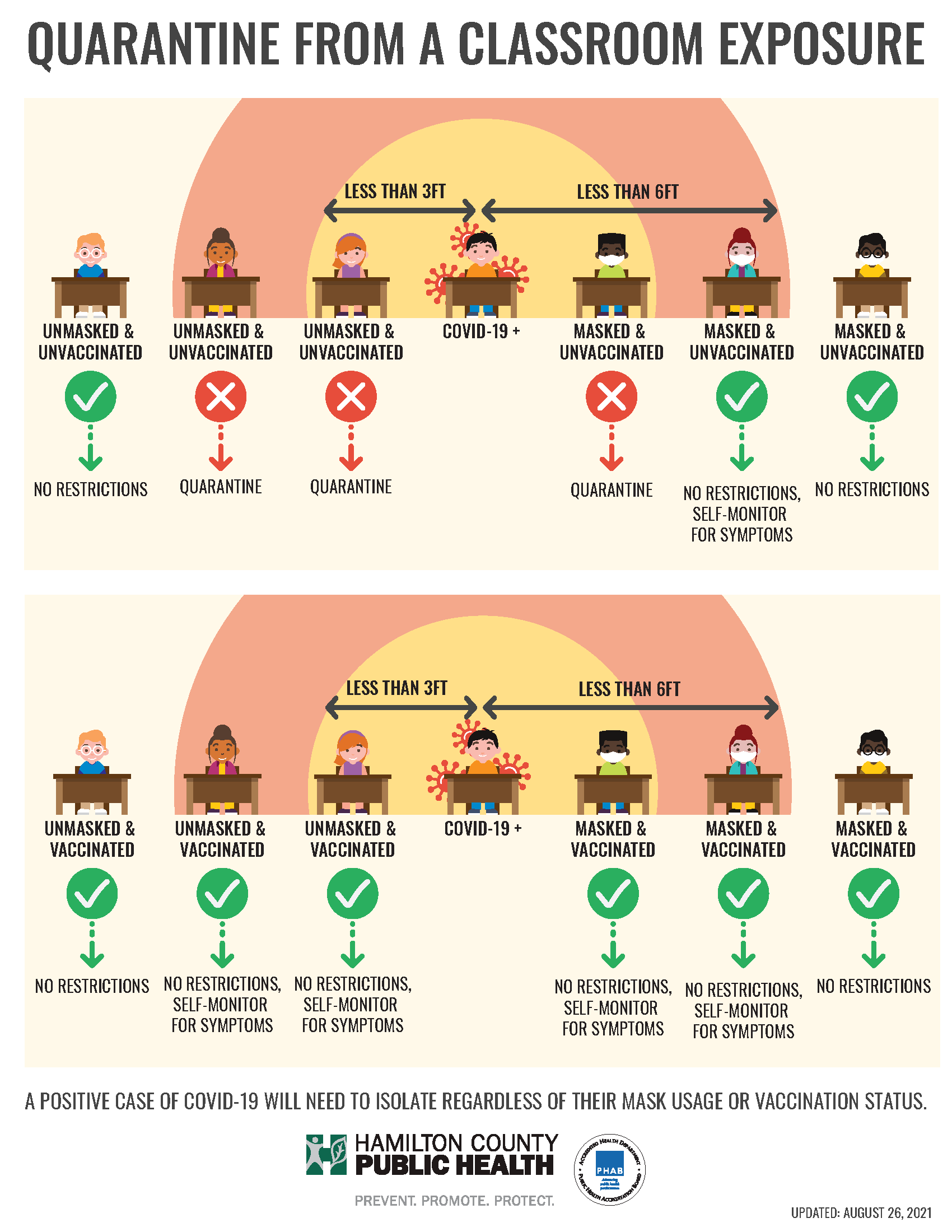 Dear Mt. Healthy City Schools Families:
As the district prepares for the 2021-2022 school year, we are making decisions we believe will be in the best interest of students, staff, and families. We are very excited to return to face-to-face instruction, five days a week beginning Tuesday, August 17, 2021. We are committed to providing a safe learning environment.
The district's goal is to keep students and staff safe and provide high-quality, in-person instruction in an effort to minimize the impact of COVID-19 on education. To accomplish this goal, preventative measures must be reinstated. Beginning August 17th, all staff, students, and visitors to any district building will be required to wear a mask. Other COVID-19 protocols from the 2020-2021 school year remain in place and will continue throughout this school year.
The health and safety of staff and students remains the district's top priority. If any changes must be made to these guidelines throughout the school year, parents will be notified immediately.
MASK GUIDELINES
Consistent and correct mask use is needed to protect everyone. This means the mouth and nose are covered at all times.

Masks will be required for all staff and students while indoors, regardless of vaccination status.

Masks will not be required while outdoors as long as a safe distance can be maintained.
Due to a federal mandate, staff and students of all ages are required to wear masks at all times when on school buses.

Teachers will continue to work with young students who have difficulty wearing masks, just as they did last year. Mask breaks will continue to be permitted when it is safe to do so.

For students who suffer from anxiety over mask-wearing, individual exclusions can be determined with the school nurse and building principal.
ATHLETIC EVENTS
The district will continue to follow OHSAA guidelines for athletics.

Masks will be required at outdoor athletic events.
COVID-19 VACCINES
COVID-19 vaccines will not be required.
QUARANTINE GUIDELINES
The district will follow the quarantine guidelines for K-12 schools set forth by the Ohio Department of Health and the Hamilton County Department of Health.
If there is a case of COVID-19 among a student or staff member, the district will work with the Hamilton County Department of Health for all contact tracing.
If a student develops symptoms of COVID-19, students should remain at home to quarantine for at least 10 days and may return if fever free for 24 hours AND symptom free. We recommend the student be tested. Parents should notify the school of a confirmed case of COVID-19 or symptoms as soon as possible. Students may return after day 7 of quarantine with a negative test on or after day 5 of symptoms or asymptomatic.
If contact tracing determines students were exposed to someone with COVID-19, parents of the exposed students will be notified by phone immediately. Whether or not a student must quarantine is dependent upon many factors, including consistency of mask-wearing, vaccines, and distance between students/staff. Parents will be informed of the need to quarantine or to just monitor symptoms based on guidance from the health department. It's very important that students wear their masks at all times in the buildings and when close to other students and teachers. The Mask to Stay/Test to Play is focused on keeping asymptomatic CLOSE CONTACTS in school with masking.
If student is sent home or told to quarantine, they will be marked absent in Progressbook but must still continue to complete school work through Google Classroom assignments.
OTHER PREVENTATIVE MEASURES
The district will continue to thoroughly clean buildings and sanitize high-touch surfaces.

MTHCS will follow guidance on social distancing as much as possible.

Proper and frequent hand washing will continue to be encouraged.

Students will continue to use water bottle filling stations rather than drinking fountains.

Visitors in buildings will continue to be limited to certain organizations approved by the district to provide support to students.

Parents and guardians will not be permitted to visit classrooms, but can still visit the main office as long as masks are worn.
Thank you for your adherence to these guidelines. We look forward to a successful school year for all students and staff!
Mt. Healthy CSD COVID 19 Dashboard